Shumoplast
Sound Insulation
for floating screed floors
Shumoplast is a ready-to-use granule mixture and is used for sound insulation under floating soil. Shumoplast is particularly suitable for renovations of old buildings, since the granules can easily compensate for uneven floors. The time-consuming cutting of insulation boards is eliminated. After 48 hours, the screed can be introduced.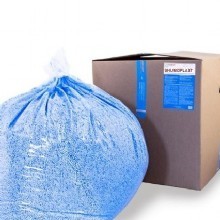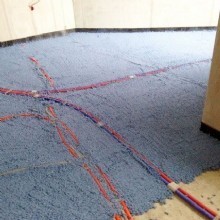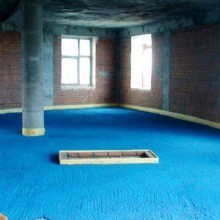 Special features
Packaging: boxes 60/60/60 cm, 0.2 m³, enough for 10 m² with 20 mm layer  thickness
Impact sound insulation: 24 - 32 dB
Unevenness up to 10 mm is compensated
Sound Insulation
The acoustic tests were carried out and confirmed by a certified testing laboratory.
Coating Type
layer thicknesses
mm
concrete
kg/m²
Sound Insulation Ln,w
dB
Shumoplast
10
120
24
Shumoplast
20
120
28
Shumoplast
20
160
32